Accelerate AI and HPC Applications with GeForce RTX GPUs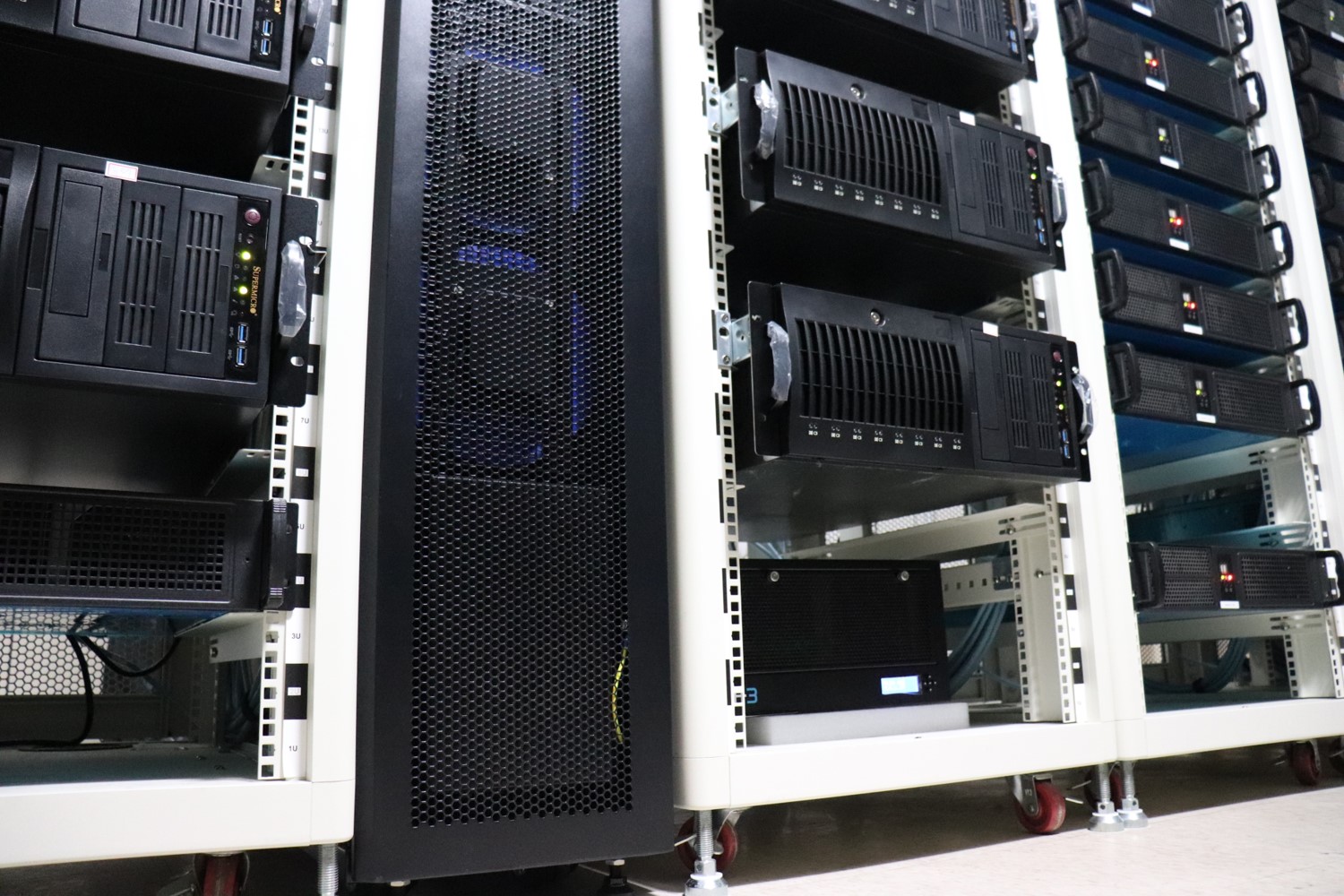 AI and HPC applications often rely heavily on GPU acceleration, the leading GPU manufacturers Nvidia and AMD even introduce powerful GPUs with superior specifications like larger memory and more cores, and market them as enterprise or professional level products with high price tags. Even though these GPUs are more expensive, most businesses would still go for them as they provide computing performances way beyond consumer level or gaming GPUs. But things might change this year.
Nvidia introduced the GeForce RTX 3090, its most powerful gaming GPU by far, in the last quarter of 2020. Based on Nvidia's latest Ampere architecture, the RTX 3090 not only performs well in the gaming fields, but also possess great capability in data processing. In fact, it is reported to out-perform its predecessors, including the Titan RTX and the RTX 2080 Ti in almost every aspect, making it the ideal accelerator replacement for high-performance computing usage.
The GeForce RTX 3090 GPU with 24GB memory is priced at approximately $1,500 USD, which is about one sixth the price of Nvidia's enterprise level A100 GPU. Nonetheless, it has 20~25% performance in AI training compared to the A100, earning it the title of "the best value GPU on the market". Unfortunately, the inordinate dimensions and TDP raises compatibility issues that kept it away from enterprise applications. However, once the physical barriers and compatibility issues can be solved, businesses are better off using the RTX 3090 GPUs as computing accelerator than the pricy enterprise products for the better cost efficiency in long term.
Following the launch of the Falcon 42 series, the high-performance composable disaggregated GPU solution manufactured by H3 Platform Inc., there is finally an efficient way to leverage multiple GeForce RTX 3090 GPUs in professional fields.
With the assist of H3 Platform Inc. field application team, Cyberon, a leading IVR (interactive voice response) system and speech solution provider in finance and tech industry, recently implemented the Falcon 4205 solution with four dual-slot blower type RTX 3090 GPUs to replace the last generation GPUs in their voice AI development lab. "This is a very convenient way to upgrade our accelerators, we don't have to configure any new servers…the graphical interface with detailed performance information really saved us a lot of time optimizing the system. And as we expected, we observed huge performance improvement with the RTX 3090s." said Sheng, Cyberon Technical director.
"Our disaggregated solution helps [them] to overcome the power, thermal and spatial challenges brought by the RTX 3090 GPUs and ensures that these powerful accelerators work stably with [their] existing system. That is something an average GPU server cannot achieve easily."—said Brian Pan, CEO of H3 Platform Inc. "This is a great start for us, and we believe that our solutions can help more businesses to find equilibrium between IT requirements and investments."
Being a RTX 3090 compatible platform, the Falcon 42 series has the high-performance power design that allows up to 450 watts TDP of a single PCIe device, and the redundant power supply unit increases GPU stability under high loading conditions. In response to the massive heat generated by the RTX 3090s, Falcon solution adopts multiple 120mm free-running fans as the cooling solution dedicated to the GPUs. Along with the interior air chamber designs, these fans provide sufficient airflow by automatically adjust the rotor speed according to the GPU temperature, keeping the temperature constantly under 75 degree Celsius at 99% GPU utilization rate.
The Falcon 4205 can carry 4 RTX 3090s and the smaller dimension makes it suitable for individual and office usage, whereas the Falcon 4210, the rackmount model capable of carrying 8 RTX 3090s, is ideal for enterprises that has larger IT networking systems.
According to H3 Platform Inc. sales department, the company now offers its CDI (composable disaggregated infrastructure) products bundled with dual-slot blower type RTX 3090 GPUs. The Falcon 4205 and 4210 are packaged and sold with 4 and 8 RTX 3090s respectively.
(visit https://www.h3platform.com or contact sales@h3platform.com for more information)
---